← Back
10 Things You Need To Know about Funerals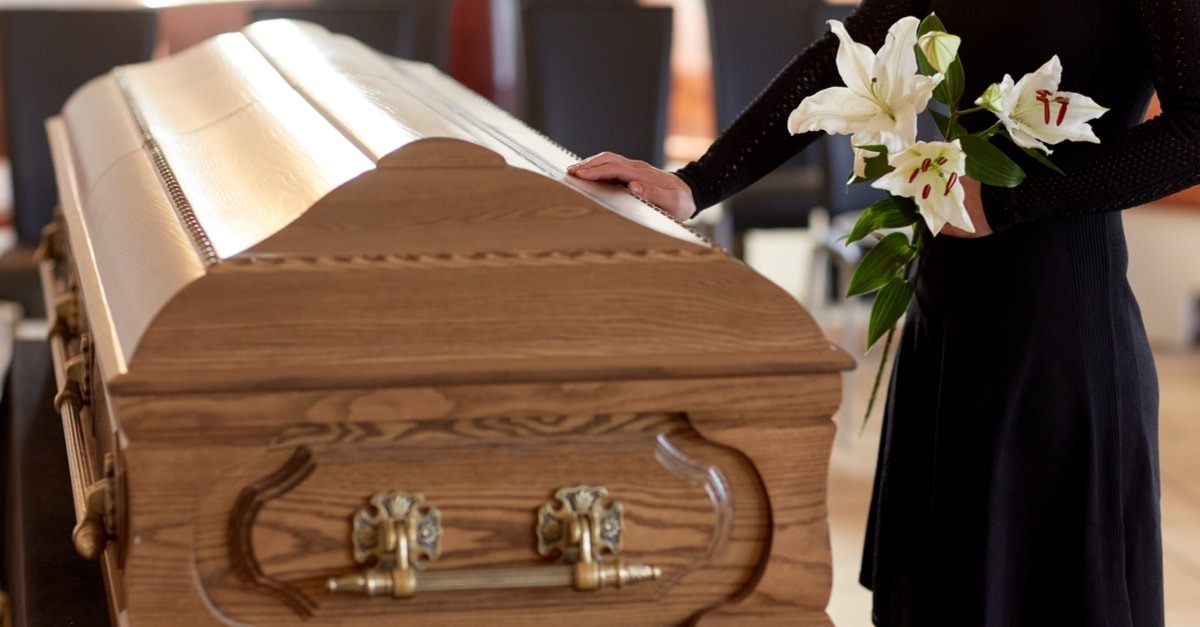 Overview
We would all want to live for decades and enjoy all the opportunities that life offers. However, we are not immortal as some would wish to be. Therefore, there comes a time when one dies and has to be given a decent send-off. Sometimes death comes in an untimely and unchosen way, and this can bring about lots of inconveniences to the family. It is no secret that death is a great loss to any family out there. However, if there are proper arrangements for the funeral, chances are that you will not have a difficult time coping with the sad reality of having lost a loved one. Here are the 10 things you should know about funerals:
1. Discuss funeral options
While this discussion might not be easy for some, it is very important to have it when your relative is alive. This way, you will be able to organize what they actually want. Also, you can find out a cheaper option. Here, you can consider having a simple funeral, and you will be able to save more on cost in the long run.
2. Ensure that you plan before visiting the funeral director
Before you think of visiting a funeral director, it is important that you make proper arrangements first. You can discuss these issues with the immediate family members and see the options that work well for you. After that, you can share these ideas with the funeral director and see if it works. The good news is that the funeral director is likely to oblige and consider your decision.
3. Compare the funeral costs
Different funeral homes will charge different prices. Some of the funeral homes you find out there might require you to dig deeper into your pocket. However, there are others that might offer a discount and therefore allow you to save more on the final funeral costs. As a rational person, you should consider relatively affordable options so that you can save more. However, if you have deep pockets, you can go for the best funeral home and hire their services.
4. Consider buying a final expense insurance plan
One of the most affordable ways to ensure that your family has enough money to cover your funeral expenses is by having a final expense insurance plan. In most cases, the funeral directors stand to benefit from these plans as they normally receive some money once the beneficially signs it to the funeral home. Fortunately, there are many options for final expense insurance today.
5. Know about your funeral rights
You will note that the Federal trade commission established rules for funeral homes in 1984. Here, funeral homes should follow these rules and ensure that they do not spend unnecessary monies during the funeral preparation exercise. The good news is that you can order a funeral rights guide from the FTC's website at no added cost.
6. Learn more about the different types of funerals
Some people normally think that a funeral is just a funeral. However, there are different types of funeral services you can consider. These funeral services are different in terms of complexities, financial implications, among other factors. To be on the safe side, you should do some research and choose the option that suits your needs. Some of the funeral services you can consider include:
Direct burial
Burial with memory service
Direct cremation
Burial with viewing
Creaming with memory service
Cremation with viewing
7. Wishes need to be well documented
We are all different. The way you might want to be buried is different from what someone else might desire. It is therefore important that you document your wishes well so that your immediate family can know how to plan for your funeral.
More importantly, write a will so that your siblings or kids can understand what they are entitled to. This goes a long way in preventing future family problems as far as family property is concerned.
If you know that you might not live for long, you can start making these arrangements early in advance. You can even share these plans with your wife, husband, or even kids. Having a well-documented plan will go a long way in ensuring that the funeral service will be successful once you pass on.
8. Involve everyone
The funeral service is one of the most important parts of the grieving process. From family members to friends, this service offers a good opportunity for one to express his or her grief. Better still, it provides an opportunity for them to share memories and even celebrate a life well-lived.
Therefore, as you plan the funeral service, you should consider their opinions and wishes. Since they might have different options, you might have a plethora of options to consider. If you are lucid enough, you are likely to have a wonderful funeral service on the D-day of burial or cremation.
9. The loved one may be able to get government benefits
To start with, you will note that most funeral and burial benefits provided by the SSA as well as Veterans Administrations are somehow limited. Therefore, there is a need for additional funding so that you can accord the deceased a decent burial. It is important to note that the Social Security Administration normally provides a one-time death benefit to the spouse of the eligible recipient.
For non-service-related death, the Veterans Administration normally pays up to $300 for burial and funeral expenses. Besides, it offers a plot interment allowance of up to $300. This can go a long way in covering up for the additional funeral expenses that might be incurred on a funeral day.
10. Buy only what you want
Although buying everything from the funeral home might seem a good idea, you might end up digging deeper into your pocket. To avert this, you should consider buying flowers and an urn elsewhere. Even better, you can buy a casket in a different place. Chances are that you might get a good deal and save more on the entire funeral cost.
If you are planning a funeral service for a loved one, the ideas mentioned above are some of the things you should consider. Since you want to provide the type of funeral or cremation service you deem appropriate for your loved ones, the above-aforementioned things will help you make a wise decision. Consider these ideas today, and you will not regret them.